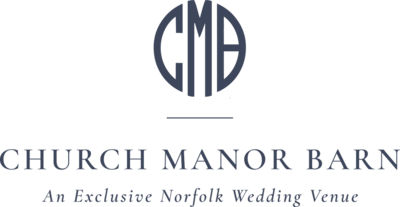 Terms & Conditions | Privacy Policy
TERMS & CONDITIONS
Website Terms & Conditions
Welcome to Church Manor Barn website. Please find our website Terms & Conditions as set out below.
The term 'Church Manor Barn', 'us' or 'we' refers to the owner of this website. The term 'customer', 'client' or 'you' refers to the user of our website.
"Agent" being any outside supplier or outside party acting on behalf of the 'Client', ie florists, live bands, photographer etc…
When using our website you agree to comply with and are bound by the Terms and Conditions as set out below. Alongside our privacy policy this governs Church Manor Barn's relationship with our customers in relation to this website.
When you hire or purchase from Church Manor Barn you enter into a contract. If you disagree with these terms of use or any part of these terms of use, you must not use our website or order from us.
If you register with our website we will ask you to agree to these terms of use. Our website uses cookies. By using our website and agreeing to these terms of use, you consent to our use of cookies in accordance with the terms of our privacy policy/cookies policy.
General Terms
The content within this website is for general information and use. Whilst we strive to keep the information up to date and correct, we make no warranties or representations of any kind, express or implied about the accuracy, suitability or availability with respect to the website or products, services, information or related images contained on our website for any purpose. All such information is strictly at your own discretion.
The content on this website is subject to change without notice.
Images used on the website may show products that are not sold by Church Manor Barn and may be used for display purposes only.
We reserve the right to withdraw an item or amend the price of an item at any time, regardless of existing orders.
It is the customer's responsibility to ensure that products and services available through this website meet their specific needs.
All prices in British Pound Sterling.
We endeavour to keep this website operating consistently. However, Church Manor Barn does not take responsibility for and will not be liable for the website being unavailable due to technical issues out of our control.
This website contains material which is owned by Church Manor Barn. Reproduction is only allowed with written consent from us.
Our website may contain links to other websites. These websites are provided for further information and to advise you of other local services which may be of interest. We do not endorse the websites. We do not have responsibility for the content of any linked websites.
Church Manor Barn uses Cookies to analyse and monitor browsing preferences and to store browsing information which enables you to use our site consistently.
Our privacy policy is available to view on this website.
The customer's use of this website and any dispute arising from such use of the website is subject to the laws of England and Wales.
Cookie Information
A Cookie is a file containing small amounts of information which are downloaded to your computer, mobile or tablet when you visit a website. Cookies are then sent back to the original website on each subsequent visit. Cookies are useful as they allow a website to recognise a user's device and respond to you as an individual. The web application can tailor its operations to your likes and dislikes by gathering and retaining information about your preferences.
Church Manor Barn uses traffic log Cookies to identify which pages are being used most frequently. This helps us as a Company analyse data about website traffic and help us to improve and adapt to our client's needs. The information we collect is for statistical analysis only.
A Cookie does not give us access to your computer, mobile or tablet or any personal information about the user, other than the details you choose to share with us.
You can choose to accept or decline Cookies. Most web browsers will automatically accept Cookies, although you can usually adapt your browser settings to decline Cookies if preferred.
If you were to set your web browser to deny Cookies from our website you may not be able to complete a purchase or use certain features on our website, such as saving items to a wish list or shopping basket. We do therefore recommend you configure your web browser to accept Cookies from Church Manor Barn.
Privacy Policy
Church Manor Barn takes this privacy policy very seriously. We will never pass client information on to any Third Party Company or Marketing Organisations.
We are dedicated to safeguarding the privacy of our clients and website visitors.
Information we may collect via our website
We may collect, store, and use the following types of information:
• Session start and end times on our website
• Customer's IP address
• Pages visited during your browsing session at Church Manor Barn
• Items added to your basket
• Items removed from your basket
• Your order history
• Name, address, telephone number, and email when registering to process or order items
• Information provided by you for subscribing to email or newsletter services
• Any other information you wish to send us via our 'Contact Us' form with regard to quotes, orders and enquiries
Email addresses and personal data
Church Manor Barn will only send emails to people who have had contact with our Company via one of the following routes:
• Items purchased from Church Manor Barn via our website, over the telephone or at a wedding fair
• An account was created on our website
• An email address was entered in to our 'Contact Us' page for a quote or for more information to be obtained regarding our products
• You have sent a 'Wishlist' request for products
• You have entered a competition via our website, Facebook, Instagram, or Twitter
Church Manor Barn will only contact a client in response to an email or phone call. We never send spam emails.
Church Manor Barn will only collect relevant information with regard to your quote, booking or product enquiry. We use the information provided by the client to offer the best possible service. This information may include client name, telephone number and email address for communication purposes, financial information for payment purposes and any other relevant information to meet contractual obligations.
Client information is stored in our Cloud based secure system provided by GoogleWorkSpace and is only accessible by the Owner of Church Manor Barn.
Most of our services do not require any form of registration, allowing you to visit our website without telling us who you are. However, some services may require you to provide us with personal data. In these situations, if you choose to withhold any personal data requested by Church Manor Barn Service, it may not be possible for you to gain access to certain parts of the website and for us to respond to your query.
You can contact us at any time to:
Request access to information that Church Manor Barn has about you
Correct any information that Church Manor Barn has about you
Delete information that Church Manor Barn has about you
If you have any additional questions about Church Manor Barn's collection and storage of data, please contact us Tel: 01953 603 418 or Email info@churchmanorbarn.co.uk