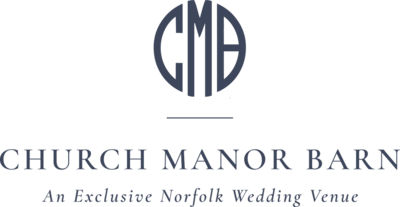 A SUSTAINABLE WEDDING VENUE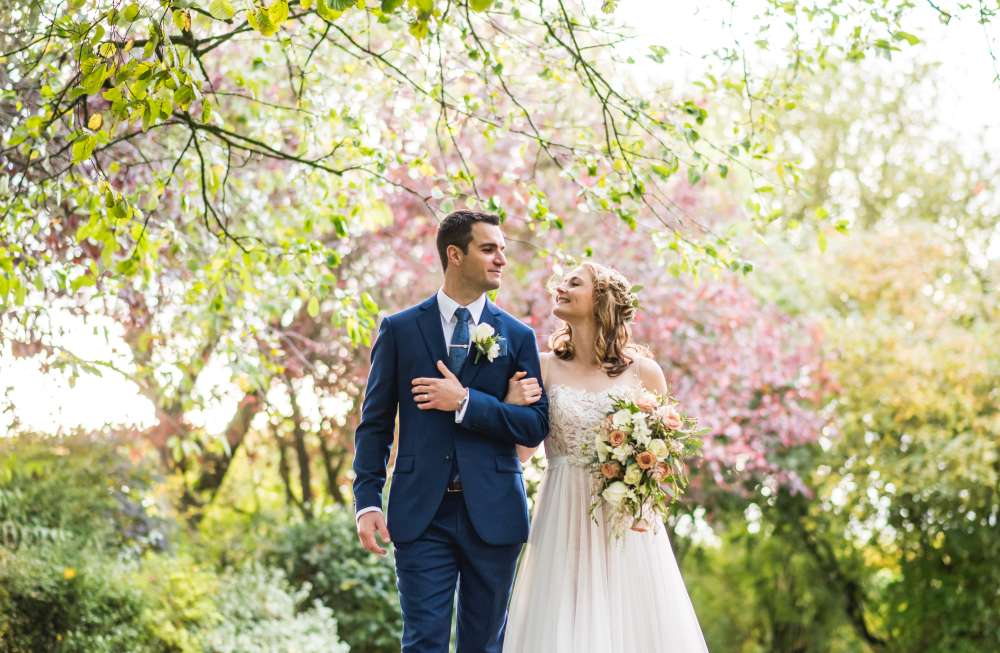 Church Manor Barn is part of a family-owned farm based in the Norfolk countryside, 12 miles west of the picturesque and historic city of Norwich.
Since moving to this peaceful farmhouse in 1999, we have strived to create a carbon negative setting that positively impacts the environment. The entire estate is now powered by its own energy sources, none of which spoil the tranquillity of this peaceful slice of countryside life. We even planted 700 trees many years ago to establish woodland and offset our carbon footprint.
Inspired by a family wedding held here in 2018, we have created a captivating wedding venue for couples searching for an enchanting and secluded choice.
Our Story
Since moving to Church Manor Farm, we have gradually been working towards making it ecologically friendly and carbon negative. We've always been environmentally conscious and felt strongly about wanting to create a business that supports the environment and ensures sustainability. We now have solar panels and a wind turbine that supply electricity, together with solar thermal and ground source heat pumps that provide heating and hot water.
To continue developing a place that positively impacts the natural environment, we introduced the Golden Pheasant onto the estate in 2016. These colourful creatures are bursting with character, and by breeding them, we are helping to increase their population.
In 2018 we held a family wedding in the barn, which inspired us to transform the building into a beautiful wedding venue for others to enjoy. The barn is available for Saturday weddings during the summer months to ensure our couples experience the best the location has to offer.
In 2021 we added a luxurious bed and breakfast apartment next to the farm. Named after our golden feathered friends, The Pheasantry is available as a honeymoon suite for our wedding couples.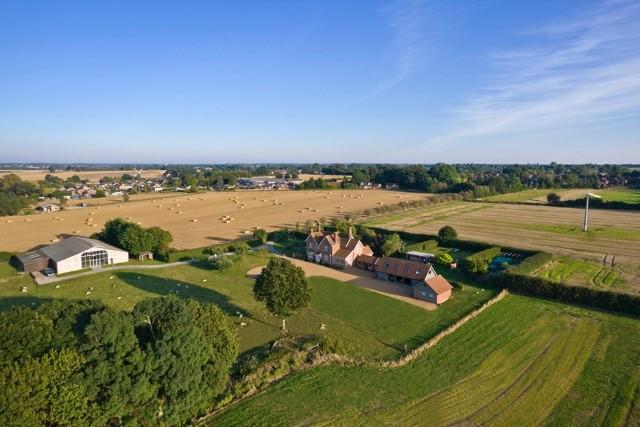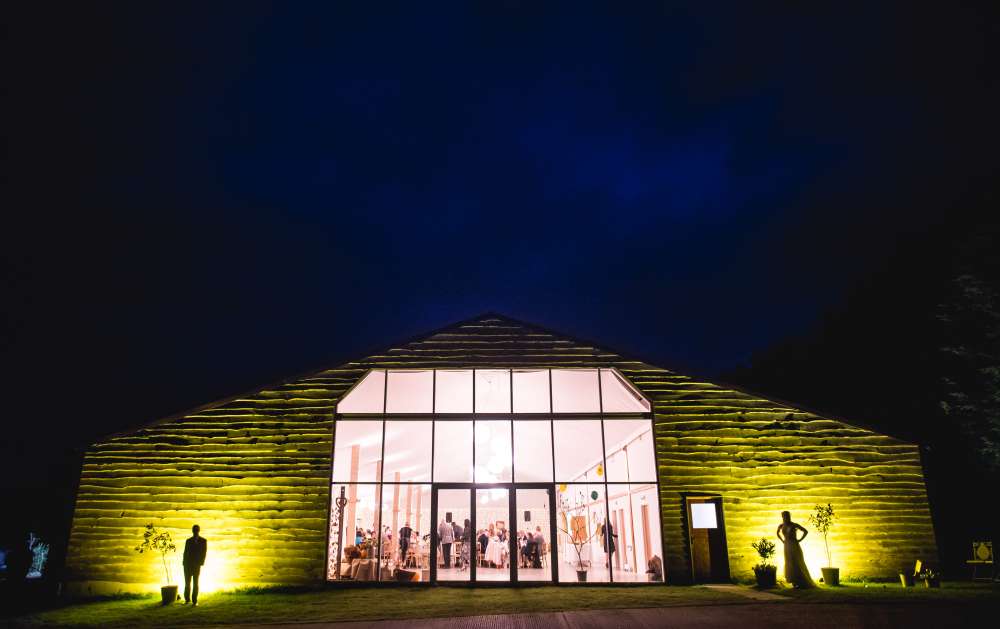 About The Barn
Church Manor Barn is a very large space. Used as a traditional farm building until 2012, it has been transformed into a large-scale and flexible wedding venue, designed to work as a blank canvas for your creations. Adorned simply with high quality marquee linings, this unique setting holds the appeal of a traditional marquee wedding without the concerns of the unpredictable British weather. It even provides a stylish bar space, stage and large dance floor so that the barn caters to all your wedding plans.
The impressive glass front of the barn is a key feature, offering breath-taking views over fields and woodland. The river Tiffey meandering on its path in the distance. With the window's westerly aspect, you and your guests can enjoy the beautiful Norfolk sunsets from the comfort of the barn.
When it comes to enjoying the outdoor parts of your day, you are spoilt for choice. The barn sits near a small orchard and dovecote. With more gardens nearby, you have a delightful selection of options for your wedding photographs.
We know that privacy is essential to our wedding couples and with this in mind, we designed the venue to ensure there are no external distractions to spoil your day. You won't even be disturbed by our nearest neighbours. Plus, by limiting the number of bookings, the farming and wedding seasons can work in harmony, ensuring that all you are left with are lambs, ducks, and golden pheasants as your wedding companions.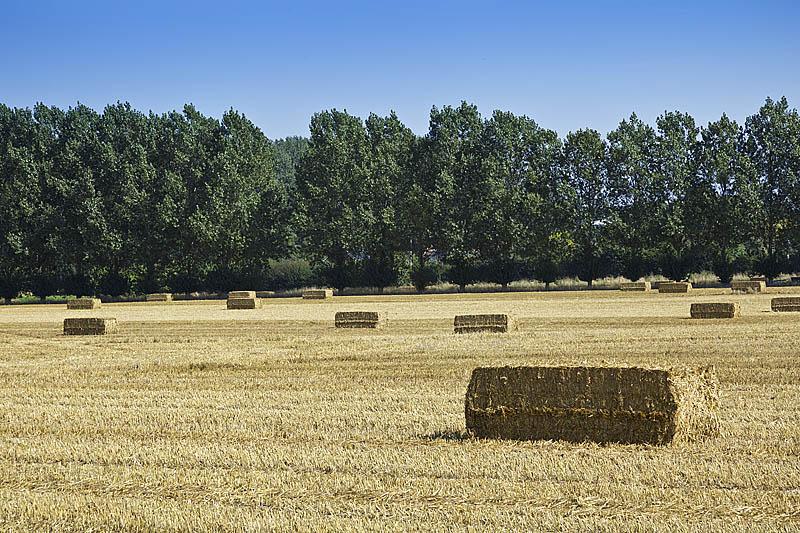 The Local Area
Church Manor Farm is in the quaint village of Wicklewood, only 12 miles by car from Norwich. Wicklewood offers pretty walks, a fascinating, restored windmill and a local pub. Only a few miles away, the historic market town of Wymondham boasts a wonderful selection of independent shops and cafes.
Transport Links
Whilst secluded and private, at Church Manor Barn you aren't far away from a range of excellent transport links. A stone's throw from the A11, you can reach Norwich city centre in 20 minutes, the North Norfolk Coast in under an hour and the M25 in just over an hour and a half. If travelling to the area by train, Wymondham provides direct rail services to Cambridge and Norwich, which have fast direct rail links to London.
Local Accommodation
Our wedding couples couldn't find a better place to begin their married life than The Pheasantry, our luxury bed and breakfast apartment.
When the time arrives for carriages to transport your guests, wedding parties usually opt to stay at their choice of local guest houses or hotels. We can supply details of our current favourite accommodation ideas. Or, for an alternative, glamping on our land can also be arranged with a local supplier.
Local Suppliers
Whilst couples are free to use their favourite suppliers, we love to support local businesses. If you need any recommendations, we can supply details of local florists, caterers, bar companies and a host of other wedding companies and suppliers. We don't add commission for any supplier and we don't charge a corkage fee.